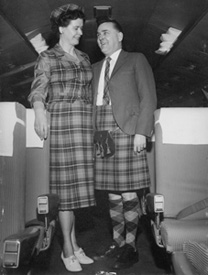 The Edwards Family Charitable Foundation was created in 1980 as a living tribute to the late Ernest B. and Bridget R. (Delia) Edwards and their family. Its purpose is to honor and perpetuate the genuine concern and sense of caring that the Edwards family shares for the communities in which they lived and did business.
Since its inception, the focus of the Foundation has been to assist the less fortunate, with particular emphasis on the needs of disadvantaged children. Over the years, the Foundation has given its support to many special projects and causes, primarily in Nova Scotia.
Thanks to the generosity of Mr. and Mrs. Edwards and their family, the continued support of friends and business associates, as well as contributions freely given by members of the general public, the Edwards Family Charitable Foundation continues to grow in its ability to assist charitable organizations with projects and causes that fall within its mandate.